From adding colourful cushions to painting a single wall, here is how you can make
the living room appear lively.
Living room décor is an essential part of interiors as it is where you host guests, have a meet and greet session with friends and enjoy family time. Adding a burst of colours to it elevates its look and makes it feel more welcoming. 
We have a collection of a few ideas inspired by luxurious celebrity homes to add colours to your living room with minimal effort.
Paint One Wall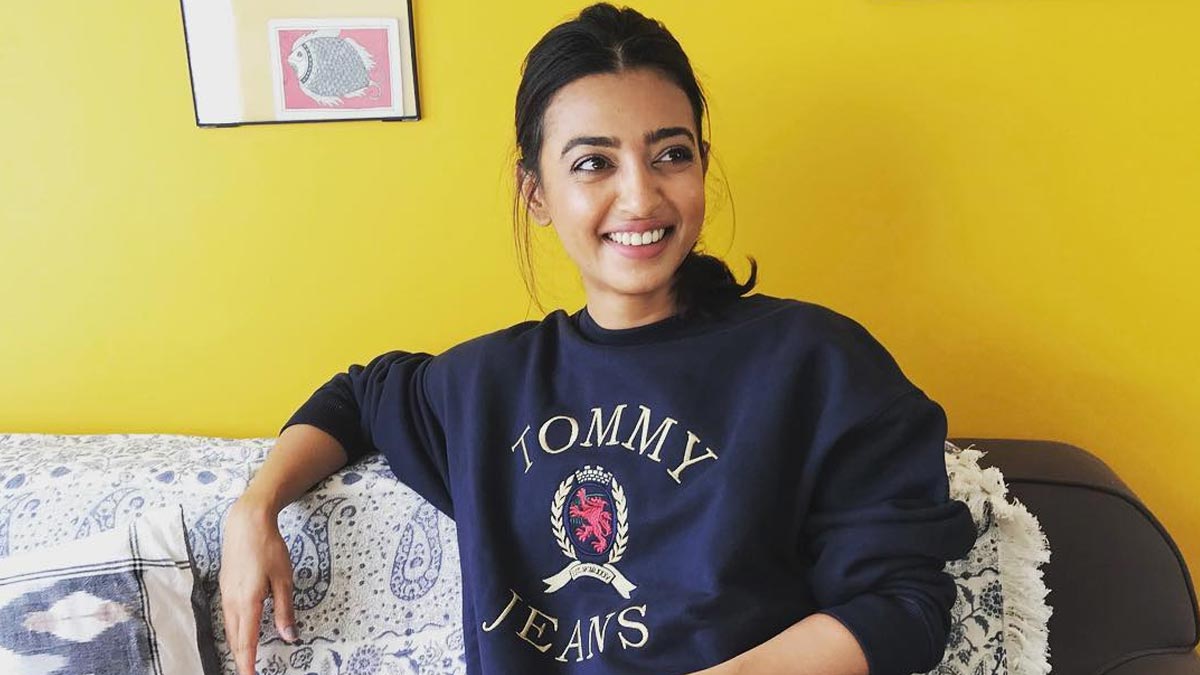 Image Courtesy: Instagram/radhikaofficial
Just painting one wall in the room with a bright shade will add a pop of colour and amp up the interiors. Following the contrast colour theme, you can add furniture, cushions, frames and showpieces.
Taking inspiration from the above image of actor Radhika Apte, you can paint the wall bright yellow. To complement the hue on the wall, she added a grey couch topped with a white and blue blanket and cushions. She also hung black photo frames with colourful pictures inside.
Paint A Bookcase
Who is better to take inspiration from than interior designer and author Twinkle Khanna? Her company Tweak India often features the author giving tips to spruce up spaces in your house.
In this reel, she was spotted showcasing styling a bookshelf. The interesting part is her shelf is painted in turquoise, which made it pop from the basic colours in the room. She added books with colourful covers, plants and a few showpieces that made the space lively.
Add Carpet & Green Plants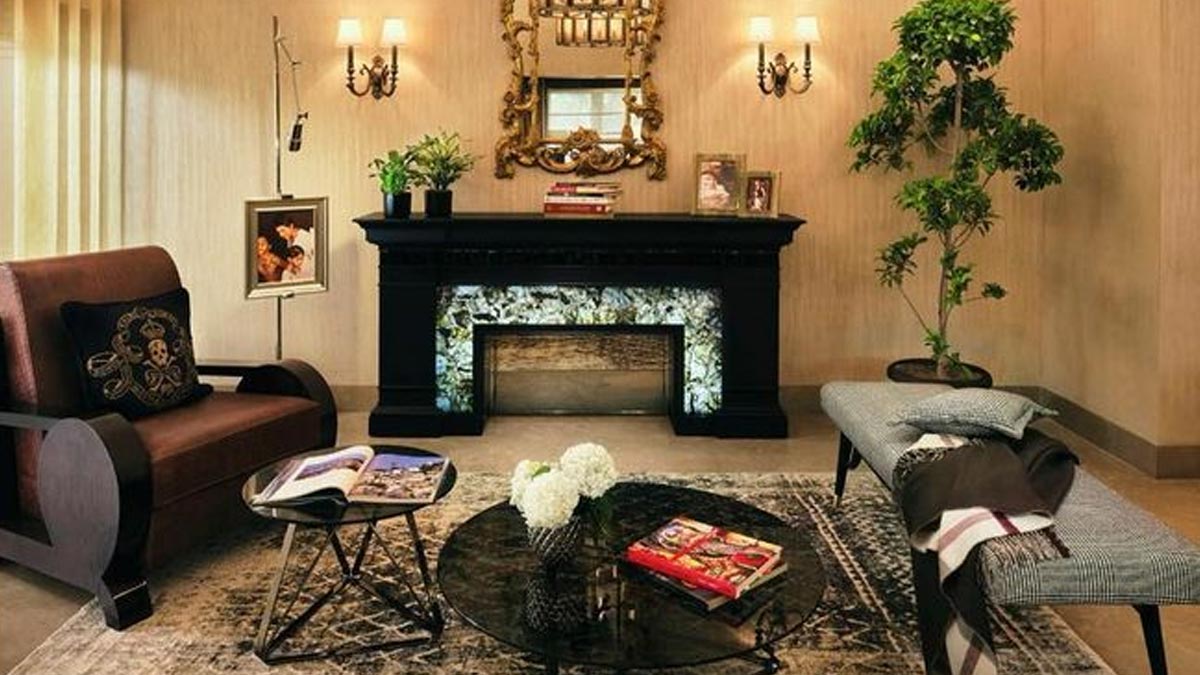 Image Courtesy: Instagram/gaurikhan
The above picture is from Gauri and Shah Rukh Khan's humble abode in New Delhi, which is now also available on Airbnb for rent. With pastel-coloured walls, the living room features dark wooden furniture and a carpet. 
The underfoot addition has added texture, and the design has elevated the interiors. Another thing to note is plants. While stand-alone green colour might not go with every kind of interior, indoor plants just add a lively touch to any room.
Reflect Colours Through Mirrors & Add Colourful Furniture
Taking inspiration from Alia Bhatt's living room, you can add a big mirror that will reflect light and colours. Another thing that you can do is add colourful furniture as the actor did.
Her yellow and pink chairs and dark brown wooden furniture have made the otherwise cream-white coloured room pop with hues. You can also take inspiration from the above Sonam Kapoor's living rooms that had sofas and stools in pastel, red and green shades. 
Don't Miss: Upgrade Home With Items Under ₹500
Add Colourful Cushions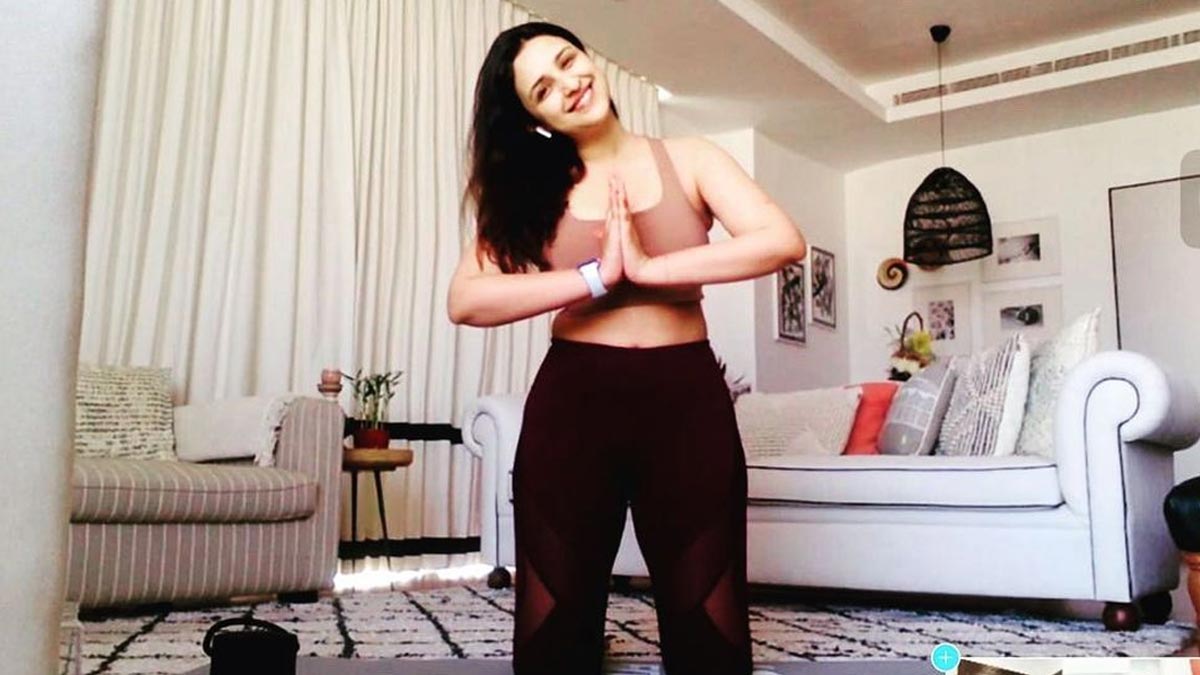 Image Courtesy: Instagram/parineetichopra
To add a pinch of colours, you can place colourful cushions on the sofa like Parineeti Chopra. You can use different textures and patterns to spruce up the living space.
Don't Miss: Tips To Design Your Bedroom In Bohemian Style 
Hang Colourful Paintings
If you have all-white interiors, the best way to add colour is through colourful paintings. Kiara Advani's living room is just the right example for it. The actor's living room has a painting standing out among white walls and furniture. 
Did you like this article ?